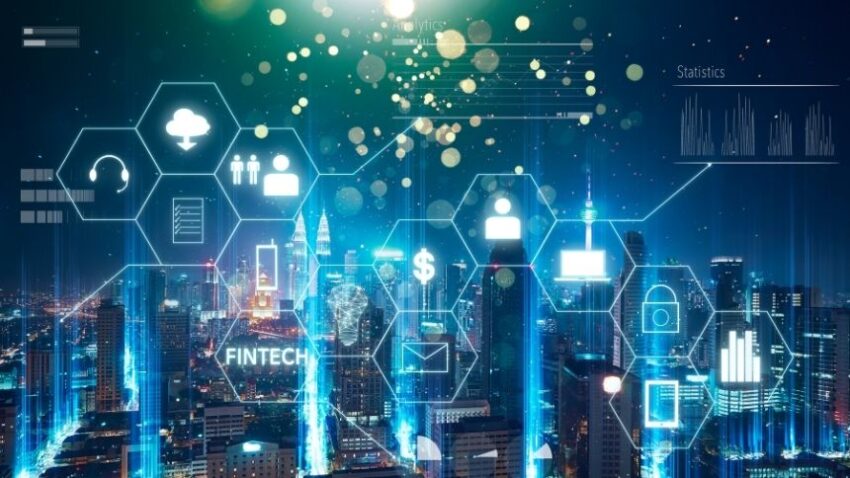 Fintech Trends of 2022
Major FinTech Trends of 2022
Countless innovations emerged and helped enhance our lives thanks to the introduction of technology. One of the innovations that truly provided convenience is the emergence of financial technology. Otherwise known as FinTech, it provided numerous opportunities and benefits for the maximization of financial processes and operations.  This article will help you and your business take full advantage of the emerging FinTech trends.
FinTech has a market value of over $110 billion. It has been identified as one of the leading industries worldwide. It is expected to reach $698 billion by 2030 as reported by Allied Market Research. The industry will continue to grow in the coming years. More development to offer streamlined and automated financial services are in the works.
Amidst the pandemic, the industry continued to persist as a strong base for innovation. The coexistence of finance and technology produced platforms that enable consumers to access and utilize financial capabilities without limits. Fintech industry is shaping a promising future for financial services. A new wave of innovation for personal and commercial use awaits clients and fintech players.
FinTech Trend 1: Super-apps
One of the huge paradigm shifts that the industry will likely experience this year will be brought by the dawning of super apps. Super apps are described as platforms that offer a diverse suite of products and services from a single platform. It will allow customers to purchase products such as transportation, food delivery, retail, banking, and entertainment all in one place.
Super apps will revolutionize the industry as an intriguing competition may arise between fintech across the globe, especially the US and Europe, as they strive to bring together a diverse range of services through single applications. 
FinTech Trend 2: The rise of digital wallets
Digital wallets are fintech software that offers convenient and relaxed banking at the tip of each customer's fingertips. With similar features to that of a traditional bank, digital wallets have taken the world by storm especially when the pandemic happened as traditional banks were closed and cannot cater to customers on-site. Neobanks and digital wallets are currently valued at $35 billion and are expected to grow at an annual growth rate of 47.7% in the next eight years according to a recent report by AEVI.
FinTech Trend 3: Buy now, Pay later
Another area that poses further growth is the Buy Now, Pay Later (BNPL) scheme. BNPL helps customers complete their purchases through payment installments and this seems to have helped a good amount of customers especially during holiday periods.
However, BNPL this year may undergo stricter regulatory scrutiny following concerns that customers were being exposed to potential and significant financial risks. Concerns regarding accumulating debt, data harvesting, and regulator arbitrage have emerged in the past few years that the scheme was gradually introduced to the public. 
FinTech Trend 4: Use of artificial intelligence (AI) and machine learning (ML)
Artificial intelligence and machine learning have become promising tools for all industries ever since they were invented. As for fintech, AI and ML help boost companies' capabilities by providing streamlined and automated financial services which translate to faster transactions and processes between clients and customers.
This year, as AI and ML become more and more powerful it will allow fintech faster processes of large data sets. It will also help companies develop accurate and detail-oriented services. 
FinTech Trends 5: Platform-as-a-Service
Otherwise known as PaaS, Platform-as-a-Service is a "complete development and deployment environment in the cloud. With resources that enable you to deliver everything from simple cloud-based apps to sophisticated, cloud-enabled enterprise applications." Fintech will benefit from this as it will allow them to actively embrace evolving regulations without delay. Furthermore, PaaS will provide institutions the firm infrastructure that can perform a variety of tasks that can boost team collaboration, resource management, payment processing, and risk management.
An ever-growing industry, FinTech has enormous potential to bring to your business. Take advantage of this year's trends. Allow your business to evolve. Ensure that you are ahead of the competition while providing quality and cutting-edge service to your clients.